Our People
The Spa World team are a passionate bunch. With years of experience in the spa industry between them, together they make up a crew of experts who are passionate about sharing the health and wellbeing benefits of spas and swim spas.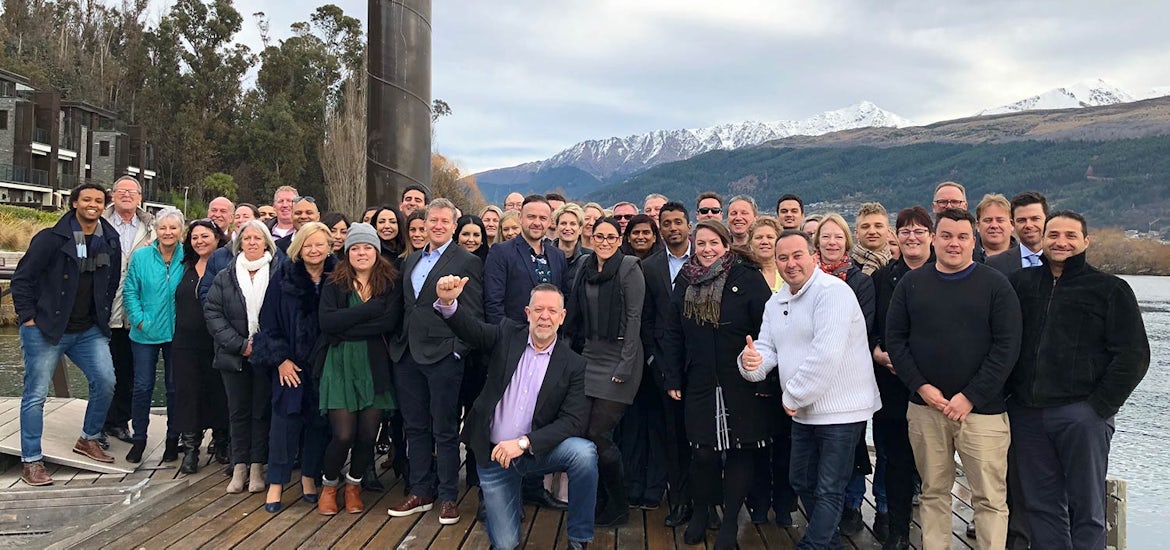 Director Product Development
Adam first joined the company in 2003 and has been involved across most areas of the business since then. Adam's focus now is on continuous improvement and evolution of the product range.

Chief Executive Officer
Andrew brings 20 years' experience in the spa industry to the CEO role as well as a board member for Spa World and Vortex Spas New Zealand.

Content Creator
Annabella worked as a broadcast journalist in Auckland before joining the Spa World team. When she's not creating content, Annabella enjoys sailing and embarking on outdoor adventures.

Retail Manager - Nelson
Camille is originally from San Diego, California and has a background in education and hospitality. When she is not helping customers, she enjoys exercising, making jewellery and going on adventures with her partner and their dog.
Procurement Specialist
Charne has 12 years of procurement experience and has recently moved from South Africa with her family. She loves spending time with her kids in the great outdoors.

Customer Care Consultant
Ciara is our Irish Leprechaun who has been living in New Zealand for six years. She has 12 years of customer service and administration experience. Outside of work, she enjoys hanging out with her family.
Content Creator
Chloe has a background in creative communications. When she's not creating, she's doing DIY projects, exploring the local hospitality or out in nature.

Chief Financial Officer
Craig joined the company in Feb 2017 coming from a corporate finance and general management background. When he's not counting the beans (or spas), he's trying to catch fish.

Christchurch Area Manager
Hamish has matched thousands of families to the perfect spa pool. When not not helping customers, you will find him out on his mountain bike or motorcycle.

Warehouse Specialist
Jack is guru in all thing's to do with warehousing.

Sales Associate
Jamie was born and raised in Canterbury. He is passionate about helping customers, film making, basketball and staying fit.

Accounts Receivable
Jane moved here from the UK in January 2016 and spent a year' relaxing'. She joined Spa World in January 2017 and is very much enjoying her role.
Accounts Payable Administrator
Julie is originally from the UK and has lived in New Zealand with her husband and two kids for the past decade. When not working, she enjoys hanging out with her family.

Head Of Global Marketing
Kenneth (J) is from North America and joined Spa World in 2013. He is passionate about making a positive impact, everything online and tech.

Customer Care Consultant
Kyra has years of call centre experience in the US and is obsessed with providing the best customer experience. She enjoys travelling and exploring the outdoors.

Logistic Specialist
Leah previously worked in Aviation Operations for 17 years. She is passionate about customer service and enjoys spending time with her family and friends.
Content Manager
Mariam has a background in communications and she is the Spa World™ writer and content creator. When not lifting the lid on spas, she'll be at the gym or in the hills with her dog.

Service and Warranty Manager
Mario completed a degree in IT before coming on board to become the warranty and Service and Warranty Manager for Spa World.

Videographer
With over 7 years experience creating and telling visual stories, Matt joins the Spa World family as our Videographer. When Matt isn't operating the camera you'll find him down at the beach for a spot of kitesurfing.
Inventory Manager
Meg has 18 years' experience in logistics and inventory control roles. She brings this experience to Spa World and manages hundreds of container movements per year.

Delivery Manager
Megan is passionate about providing 5-star service. In her spare time, she participates in several water sports, but her favourite is sailing.

Customer Care Consultant
Mel has been in customer service and warehousing for 20 years. She answers queries for Spastore, as well as hanging out with her husband and kids.

Territory Manager Auckland
Michael has 20 plus years of sales & client management experience as well as vast real estate knowledge, he knows how to add value to your property with the right Spa Pool.

Leisure Product Manager
Before joining Spa World™, Monique worked in the UK for a large tech giant and has strong product marketing skills. In her spare time, she enjoys being in the outdoors and trying out new food places.
Financial Controller
Nicola worked in the legal sector before joining Spa World. She enjoys spending time with her young family and likes to stay fit to keep up with her twins.

Marketing and Sales Coordinator
Paige has a range of marketing, sales, and support experience. She thrives on getting the job done right. While not working, Paige enjoys travelling and spending time with her family.
General Manager
Patrick has been in the spa industry for more than 25 years and when he is not putting the aaaaaah in the spa for his customers he is out fishing or out enjoying his orchard.

Logistics Manager
Rachel has been in customer services for the past 24 years. She is passionate about making sure every customer receives a 5 Star experience.

Customer Care Specialist
Rachel has been in the spa industry since 2003 and loves being a mum and helping make sure that things get to the right place at the right time.
Customer Experience Specialist
Sara is here to help improve your journey with Spa World, and hearing your feedback makes her day! When she is not helping you get the best experience with your spa, she can normally be found watching netflix with her dogs in front of the AC.

Customer Care Consultant
As a former service supervisor for an international airline, Sharona brings her passion for helping people and making sure they receive the service and care they deserve to her role at Spa World.

Customer Care Specialist
TJ loves to help people and when he's not, he's entertaining them in the online streaming world.

Delivery Specialist
Willie is the master of all things delivery. He always goes the extra mile to make sure he puts the aaahhhh in the spa for customers.