Spa Pools
Thinking about installing a spa pool or hot tub? Looking for information, tips, or advice? Here you'll find everything you need to know about spa pools and hot tubs including buying guides, water care tips, comparisons, product reviews and more!
How long does a spa pool last?
How long a spa lasts depends on two things - the quality of the spa and how well you look after it. In this video, you'll learn how long a spa is likely to last, including the lifespan of spa parts and key things to look for - so you can make a wise investment.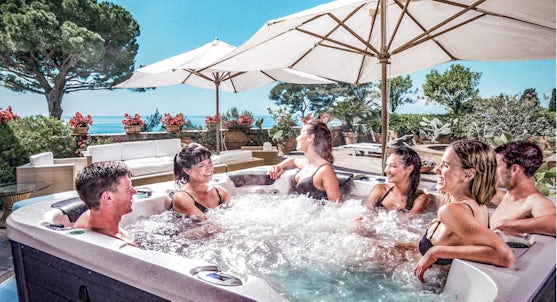 Best Spa Pools in New Zealand 2023 – Top 5 Spa Brands Reviewed
Searching for the best spa pool in Australia? Confused by all of the options? This article reviews the top 5 spa brands including price, pros and cons, plus spa owner review videos.
What temperature should my hot tub be?
One of the best things about spa pools is that you can set the water temperature to your liking. Are you wondering how hot (or cold) your spa should be? Want to know how hot to set your spa in summer or winter? Keep watching to learn the perfect temperature for every occasion.
Vortex™ Mercury spa installation.
Are you considering installing a spa pool on a deck? Wondering how the installation works and what's involved? Watch this video to find out!
What is the most energy-efficient way to run a spa?
Spa pools are a fantastic way to relax and unwind, but one of the downsides is they can cost a bit to run - if you don't know what you're doing. The cost of a spa pool doesn't end with the purchase price. Along with consumable and replacement parts, you'll also want to think about how much running might cost. In this video, we'll share some practical ways to save money on spa running costs so you can enjoy an energy-efficient spa pool.
Can I fit a spa pool in a small backyard?
If you're considering buying a spa but don't have much outdoor living space, you've come to the right place. In this video I'll explain what to consider before installing a spa pool in a small backyard, to help you find the best fit.