Swim Spas
Thinking about installing a swimming pool, plunge pool or swim spa? Looking for information, tips, or advice? Here you'll find everything you need to know about pools, swim spas and plunge pools including buying guides, water care tips, comparisons, product reviews and more!
How much space do you need for a swim spa?
If you're considering installing a swim spa in your backyard, you might wonder whether you have enough room. In this video, I'll talk about how much space you need for a swim spa, including the four key things to consider before you buy.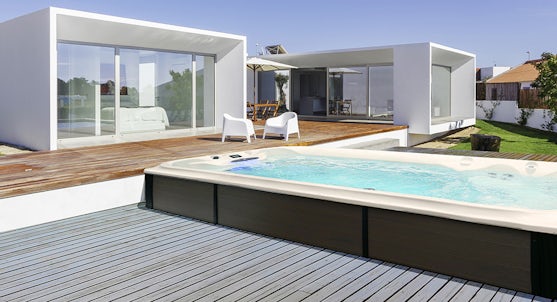 What is a swim spa? (Benefits, features, considerations and more...)
Thinking about a swim spa? Want to know the difference between a pool and a swim spa? This article and video cover all the key points about swim spas including what they're good for, how much they cost to run and which are the best swim spas in New Zealand.
How to make your backyard beautiful in 2023 (Inspiration, ideas and more)
Wondering how to make your backyard look nice? Want to make it more welcoming? This article and video list six low-cost ways to beautify your outdoor area for year-round enjoyment.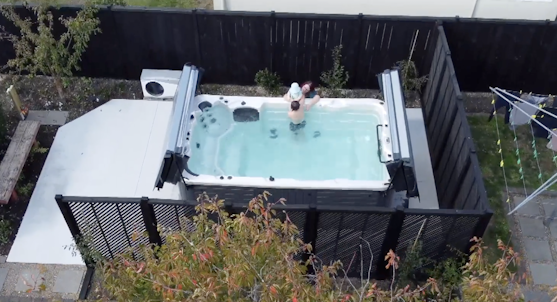 What is the best swim spa in New Zealand in 2023?
Thinking about buying a swim spa? Wondering which one to buy and which are the best brands? This article lists the top swim spas in New Zealand and explains what makes them so good.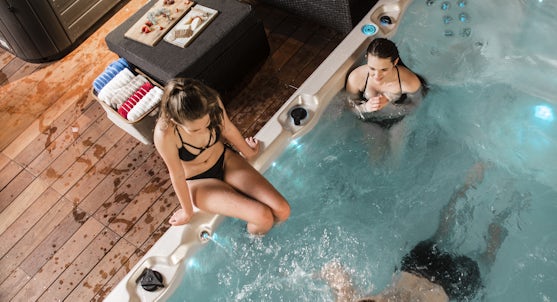 How much electricity does a swim spa or plunge pool use in 2023? (Swim spa running cost estimate)
Want to know how much it costs to run a swim spa? Check out this article to find swim spa running cost estimates, what to consider, and more.
How to install a Vortex™ swim spa by crane
In this short video, you'll see a start-to-finish delivery of a Vortex™ swim spa being delivered by crane on a steep hill. This video will help you understand what's involved when it comes to delivering a large swim spa and how even the toughest of locations isn't off limits!