Outdoor Lifestyle
Want to create your own outdoor oasis? Here you'll find everything you need to know to make your dream backyard a reality including buying guides, design inspo, product reviews, comparisons, and more!
Featured
Vortex™ Pergola Blinds Review
You may be wondering if you put blinds on a pergola? Do I need outdoor blinds on my pergola? In this short video you will learn about the Vortex™ Pergola Blinds and why they could be a smart optional accessory for your pergola.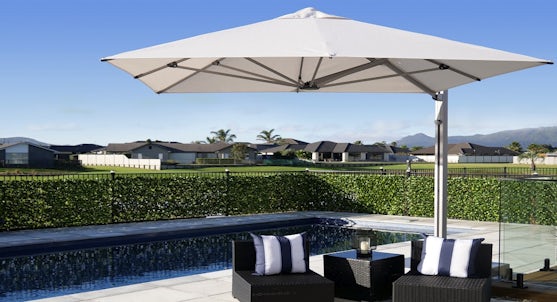 How much does an outdoor umbrella cost in New Zealand in 2023? (Prices, features, comparisons and more)
Planning to buy a new outdoor umbrella and wondering how much they cost or why there's such a price difference? Find the answers to these questions and more in this article.
Shadowspec Unity™ Duo outdoor umbrella review
The elegant Shadowspec Unity™ Cantilever Umbrella is engineered & hand-built in New Zealand to withstand the harsh coastal environments so you will get years of use. Patent-pending technology makes these umbrellas easy to deploy, reposition and stow away.