Swim Spa vs In-Ground Pool - Which is Best? (Considerations, pros, cons, and more)
Are you deciding between a swim spa or an in-ground pool? Read this article to learn the pros and cons of each option and which will work best for you.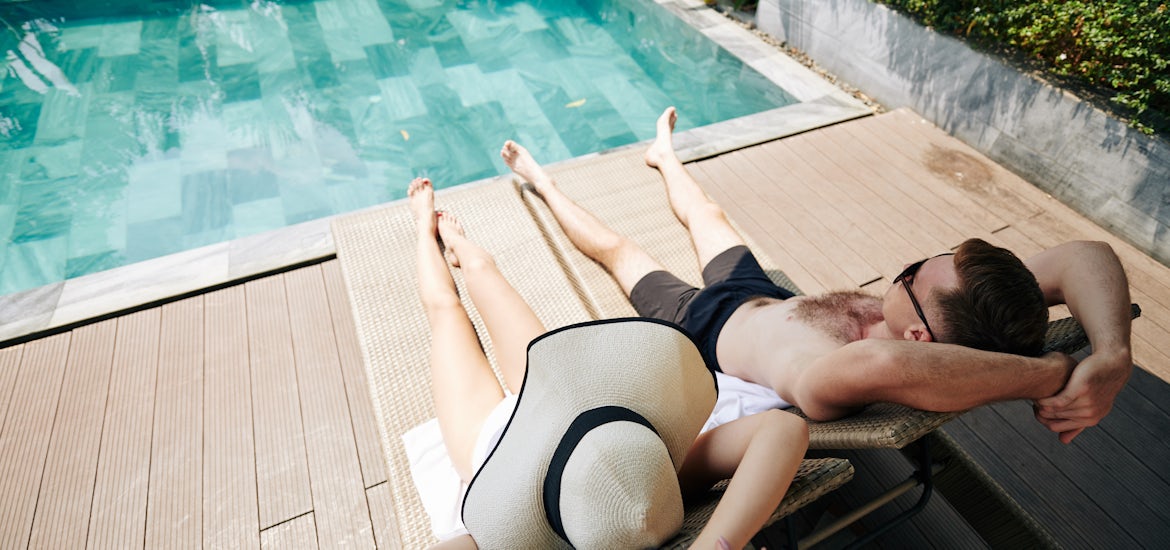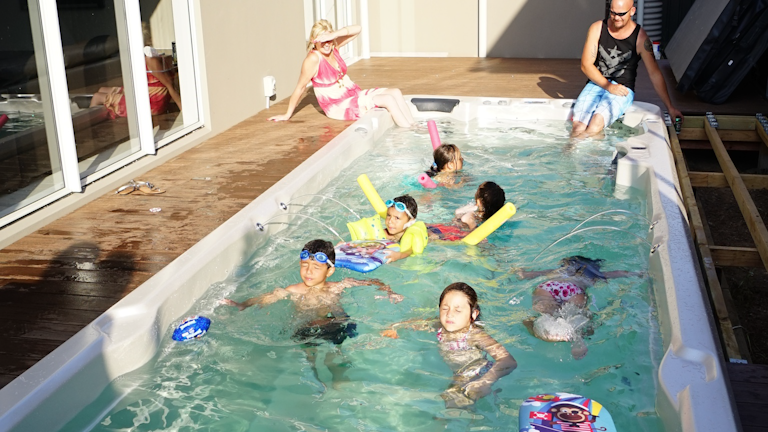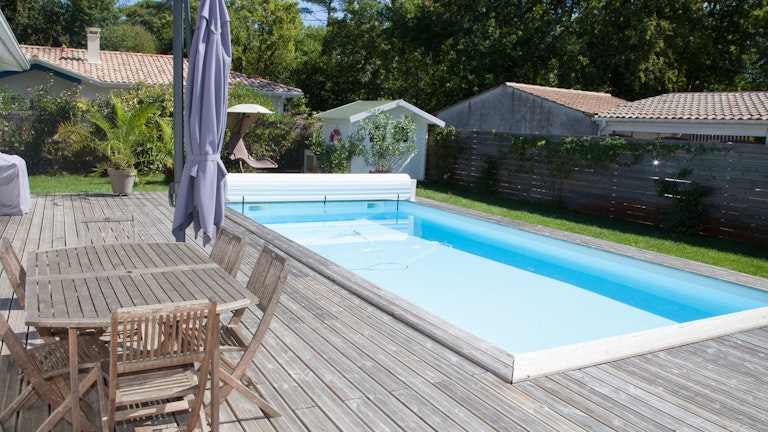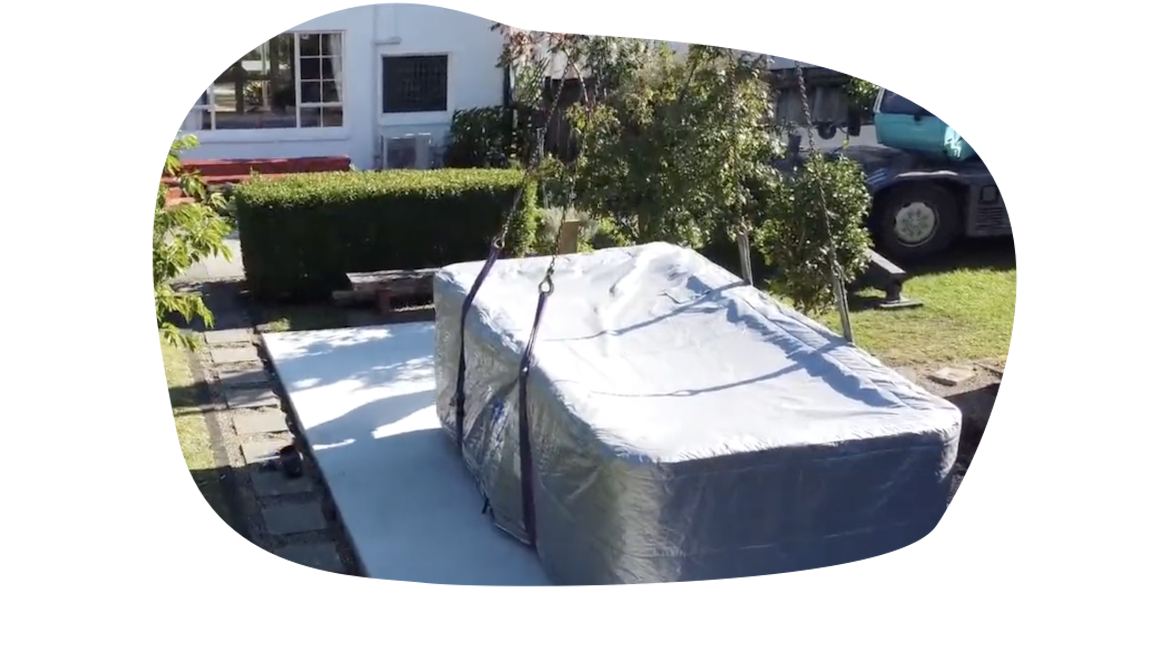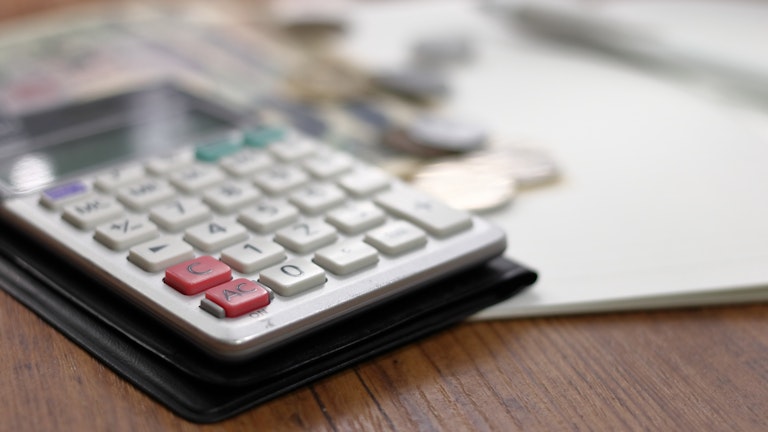 Pros

Cons

Swim spas are pools and spas combined.
Less space for splashing around.
You can practise swimming in them, thanks to swim jets.
Unless they're inground, swim spas aren't as aesthetically pleasing as inground pools.
They are ideal all year round for exercise, enjoyment, and relaxation.
You can use them year-round, even in cooler months.
Lower running costs than a full-size pool
Easy to maintain.
Swim spas are portable.
Great for families and teaching kids to swim.
| Pros | Cons |
| --- | --- |
| Aesthetically appealing and could increase the value of a property. | Because they are commonly larger, they require more space and reduce outdoor space. |
| Great place to cool off during summer. | Expensive to install. |
| If spacious enough, you can do swimming and other water exercises in warmer months. | Generally only used 2-3 months of the year during the summer season. |
| Can accommodate more people during parties and events. | Time-consuming to maintain and keep clean. |
| Great for families and teaching kids to swim. | Not portable. The investment stays with the house as they are permanent fixtures in your backyard. |
Watch: Swim spa owner review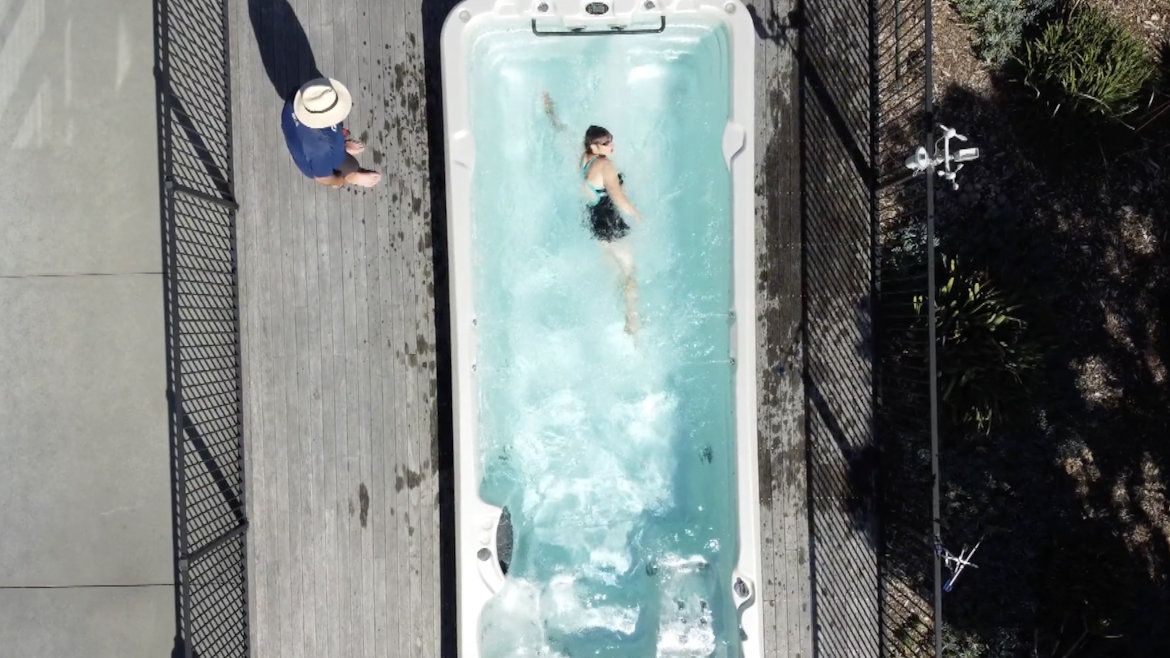 7 Reasons why a swim spa is better than a swimming pool
Swim spas offer year-round usability, space efficiency, therapeutic features, easy maintenance, energy efficiency, and the convenience of enjoying both a pool and hot tub experience. Read this article and watch the video to learn more.